Intent - Phonics and Reading
Learning to read is one of the most important things that any child will do at our school. So much learning depends on reading and we prioritise giving children the tools they need to be an effective reader as quickly as possible. Our aim is for all children to be competent, fluent readers who are able to access a wide range of reading materials, share ideas about what they have read and discuss vocabulary that the author has used.
Reading is one of the strongest predictors of academic success and beyond. To reflect this, reading weaves through our curriculum, giving children many opportunities to develop reading in a purposeful and engaging way.
We aim to foster a real love of reading and to establish children as lifelong readers. We introduce children to a broad range of engaging books which will spark their imaginations and challenge their thinking. We set a high profile for reading in our school and everyone across the school community helps promote its importance.
Implementation- Phonics
Phonics underpins all early reading and writing and is an incredibly important element of children's learning. At Bisley our children follow a phonics programme called
It goes beyond introducing the different sounds (phonemes), and encourages children to use their phonics to help them with their early reading and writing.
Preparatory work begins in Nursery and all children will start Read Write Inc. by the first half term of Reception. Please click on the link below which shows how phonics teaching is structured term by term across Early Years and Key Stage One. This gives a general guide; practitioners will constantly assess children's needs and adapt their provision accordingly:
Progression in phonics at Bisley
Implementation- Reading
All children from Nursery to Year 6 take part in daily whole class or group reading sessions, where children are exposed to different text types and varied vocabulary. During these sessions, children demonstrate their understanding and their opinions. Staff select these texts carefully in order to provide challenge
In Reception children read with an adult on a one to one basis every week.
In Key Stage One each child is part of a weekly Guided Reading Group of 4-6 children.
In Key Stage Two there is a daily whole class Guided Reading session.
All children from Reception to Year 6 choose a reading book to take home and these are changed regularly.
We encourage children to read as much as possible but recognise that sometimes everyday can be tricky - we therefore expect children to read '5 out of 7' days. The Bisley Reading Fox (Reggie the Reading Reynard) rewards children who read "5 out 7 days" on a regular basis. For more information on this please refer to the document on the right.
Vocabulary is such an important part of reading and our aim is to widen the vocabulary of all of our pupils from Nursery to Year 6.
The Bisley Vocabulary Fox rewards children who demonstrate the school's "Word of the Week" in their speaking, reading or writing. For more information on this please refer to the document on the right.
Our classrooms have reading areas which hold a selection of books that are suitable for that age range.
We have a library and children have the opportunity to visit it during the school day. They are encouraged to borrow books using our library system.
We raise the profile of reading across the school community and to parents and carers by offering reading workshops throughout the year. We take part in World Book Day and the children enjoy challenges like the 'Extreme Reading Challenge'.
In Reception and Key Stage One, children are benchmarked each term to assess their reading fluency and comprehension. They will move through the book levels as they demonstrate these skills. We use PM Benchmarking to assess children and they then read a variety of texts matched to their level. We aim to move children to the next level as soon as they are ready with the aim that they will be free-readers by Year 3.
In Key Stage Two, children read with the teacher every half term and the teachers assesses their progress against the National Curriculum descriptors to ensure they are on track.
Children who need additional support may receive specially planned provision by the class teacher (Wave One), extra time reading with an adult, Read Write Inc. intervention or Project X intervention.
Impact - Reading and Phonics
The teaching of systematic phonics in Reception and Key Stage One ensures that children can read fluently by the end of Year 2. The focus in Key Stage Two is then on fluency, comprehension and reading more widely.
Reading attainment is measured using the statutory end of Key Stage tests in Year 2 and Year 6. These results are measured against children's reading nationally. Phonics attainment is measured by the Phonics Screening Test at the end of Year 1.
During their time at school, children will have the opportunity to be transported to magical worlds through their reading and we devote time in our school day to promote reading for pleasure. Through encouragement children read a wide range of texts including non-fiction, magazines and children's newspapers in order to expand their understanding, vocabulary and knowledge.
We believe that the more children read, the more they know and the more they continue to grow.
Our Phonics and Reading Team.
Mrs Pilkington - Creative Faculty Lead
Mrs Phillips - Year 3 teacher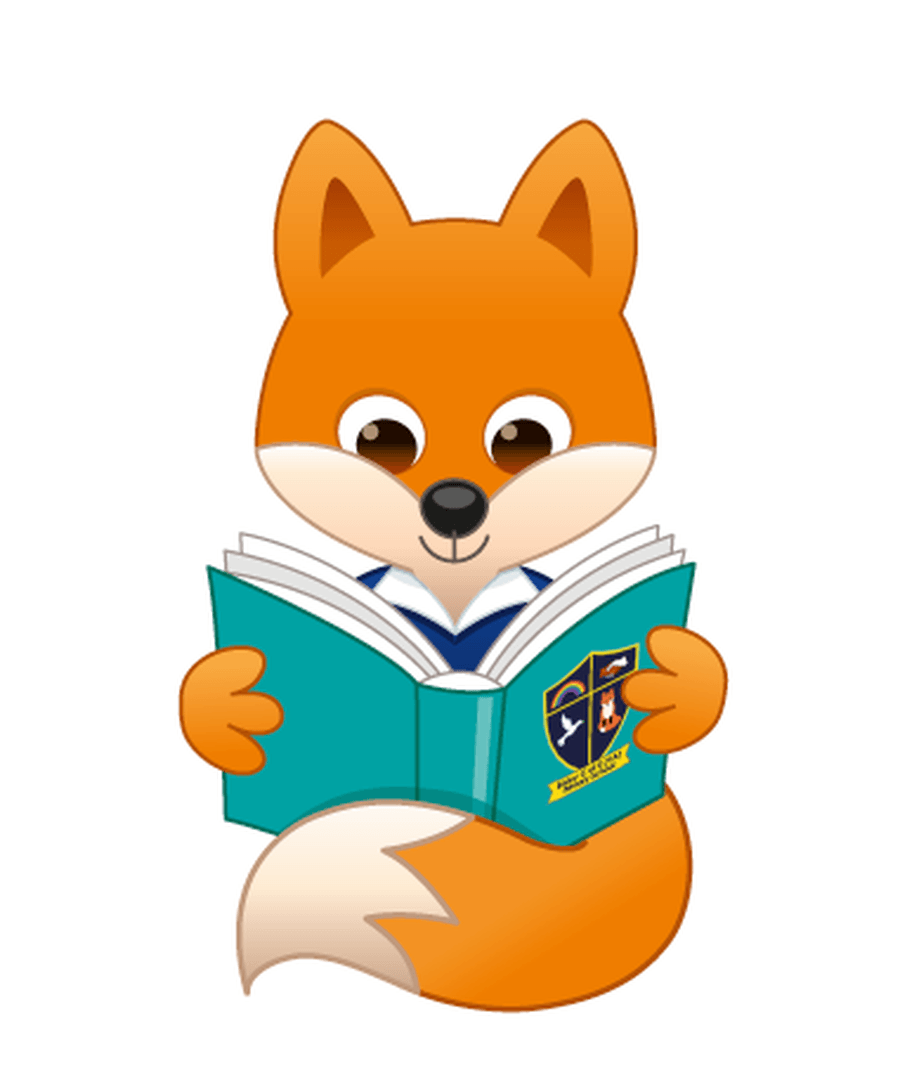 Our Bisley Reading Fox
Reggie the Reading Reynard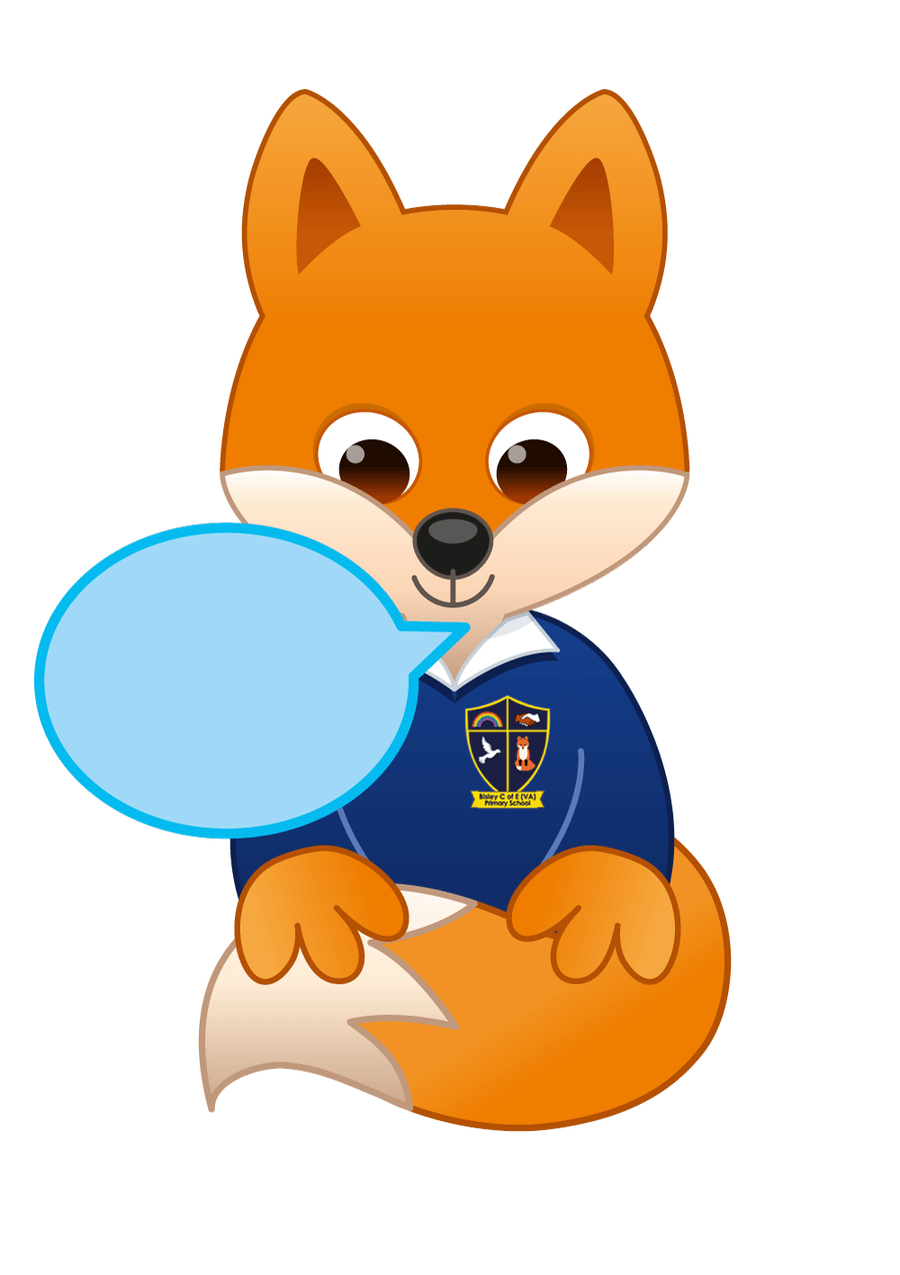 Our Bisley Vocabulary Fox
Violet the Vocabulary Vixen