Writing
Intent
Communication is vital for learning throughout the curriculum, so at Bisley we want to ensure that all children are confident and enthusiastic writers. Each day, children will access a range of activities to develop and apply their speaking, listening and writing skills. This includes drama activities and writing for a variety of audiences and purposes.

We want each child to leave our school able to write fluently and to have established an author's voice including:
an excellent bank of vocabulary which is supported by our Bisley Vocabulary Fox (Violet the Vocabulary Vixen) and the Word of the Week

a solid understanding of stylistic devices

organise and structure their writing appropriate to the genre they are writing in.

understand the impact they want to have on the reader and how to achieve this.

developed transcription skills to ensure that writing is well presented, punctuated accurately and neat ( this is underpinned by the Read Write Inc. letter shape rhymes)

Edits and improves work so that each piece of writing is the best of th

eir ability
Implementation
In Nursery and Reception children focus on pre-writing skills to build their muscle strength and coordination using programs such as "Dough Disco" and "Squiggle While you Wiggle". By the end of Reception, they will be starting to form most letter shapes recognisably and will be beginning to understand we can use writing to convey meaning, possibly in the form of a short sentence or caption. Our Read Write Inc. programme, especially the letter shape rhymes and "Hold a Sentence" strategy will help them with their earliest sentence writing.
In Key Stage One, children focus on mastering the basics of writing (letter formation, simple sentences and basic punctuation). We use "Colourful Semantics" which colour codes different parts of a sentence so children understand which ingredients a sentence needs.
With these building blocks in place, in Key Stage Two we can develop and refine the "writing voice".
By exploring a wide range of genres, studying different authors and being exposed to guided writes, children develop both their skills and knowledge of writing. Children also have the opportunity to write for a variety of purposes and real-life contexts to ensure they have enthusiasm for writing.
Teachers select texts which may be relevant to our school themes to make learning purposeful and relevant.
Teachers use their PPA time to plan their curriculum:
Weekly planning that focuses on vocabulary and specific writing skills.

Long term English plans that provide an overview of genres and skills to be taught over the year.

Find texts that engage and excite children to produce high quality writing.

Most units planned using Talk for Writing so that children are able to learn a text before applying their skills and knowledge. Using the Talk for Writing approach, children learn a model text and then gradually innovate and then invent the text to create their own piece of writing based on the original one. This allows children to have a scaffold to support their writing and removes the 'blank page' syndrome. Using this approach, the children are able to learn transcription skills and apply stylistic devices to it.

Teachers use Spelling Shed to plan spelling progression.
Support for children who struggle with the writing process is planned by the teacher (Wave One) given and includes "Read, Chop, Write", cloze procedures and visual scaffolds, such as Colourful Semantics.
Impact
Children will make progress in their writing due to engaging texts, exposure to a variety of genres and clear modelling of writing skills. The impact of our writing curriculum is measured through:
Children understanding and applying spelling, grammar and punctuation in their writing.

Children will have specific writing targets to work on, developed with the children using our Bisley Writing Ladders. These could be letter formation, stylistic devices, spelling or a combination of all of these.

Children making progress between cold and warm writing tasks.

Children developing their author's voice and applying this to different purposes.

Children editing, redrafting and improving their own writing.

Children feeling more confident when writing.
In Reception, writing is assessed using the Early Years Framework. Teachers will assess children's writing against our Bisley Writing Ladders in Year 1-6 (see opposite) and the Teacher Assessment Frameworks in Year Two and Year Six to decide whether they have met the expected standard.
During their time at school, children will have the opportunity to study and understand a wide variety of genres and writing styles. They will use their reading skills to improve their writing and to develop their own unique author's voice.
Mrs Pilkington - Creative Faculty Lead
Mrs Phillips - Year 3 Teacher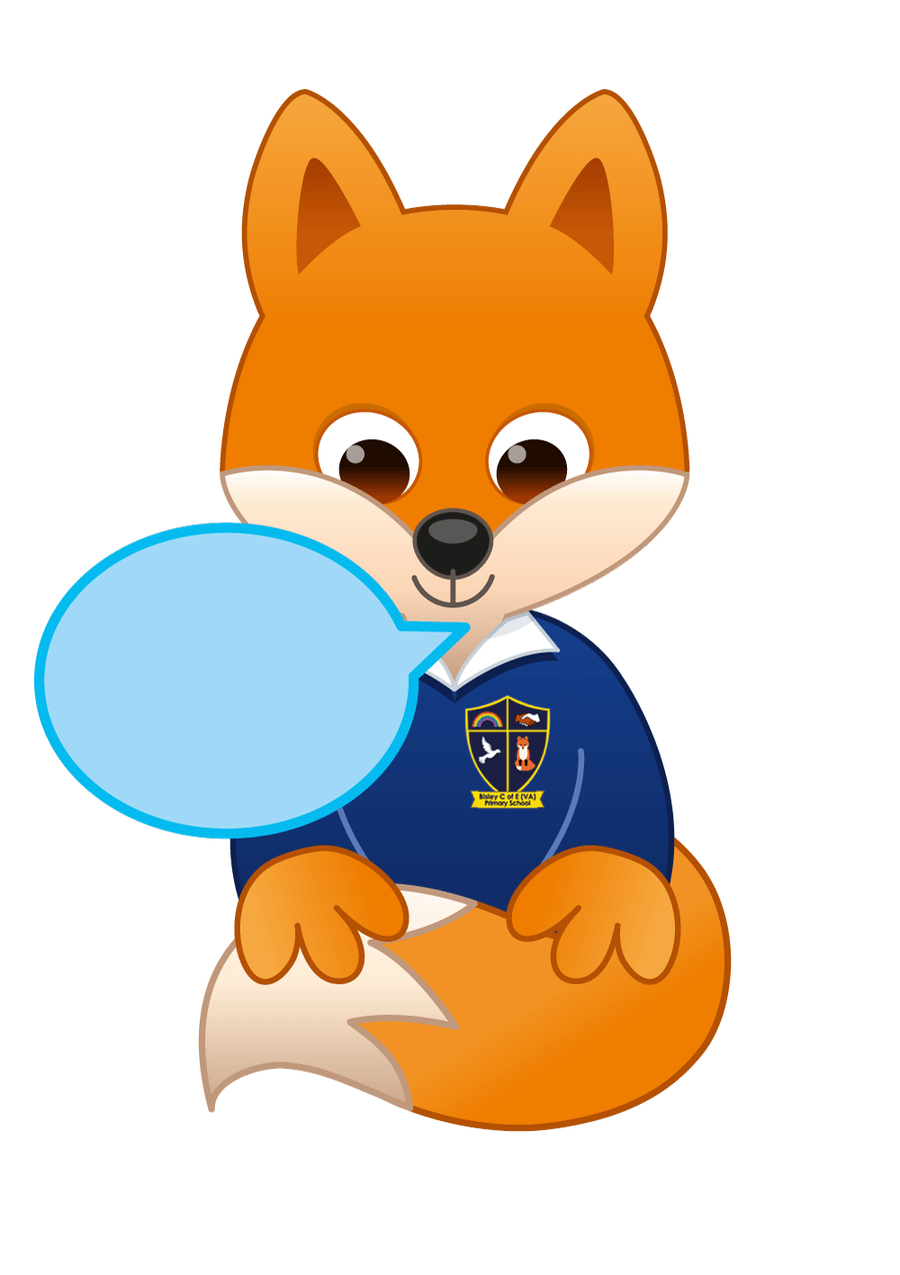 Our Bisley Vocabulary Fox
Violet the Vocabulary Vixen
These are the dictionaries we use in school. Should you wish to purchase them for home they can be bought at most bookshops and online.