Safeguarding at Bisley
'Safeguarding and promoting the welfare of child is everyone's responsibility. Everyone who comes into contact with children and their families has a role to play. In order to fulfil this responsibility effectively our approach is child-centred. This means that we consider, at all times, what is in the best interests of the child.'
Our School Safeguarding Policy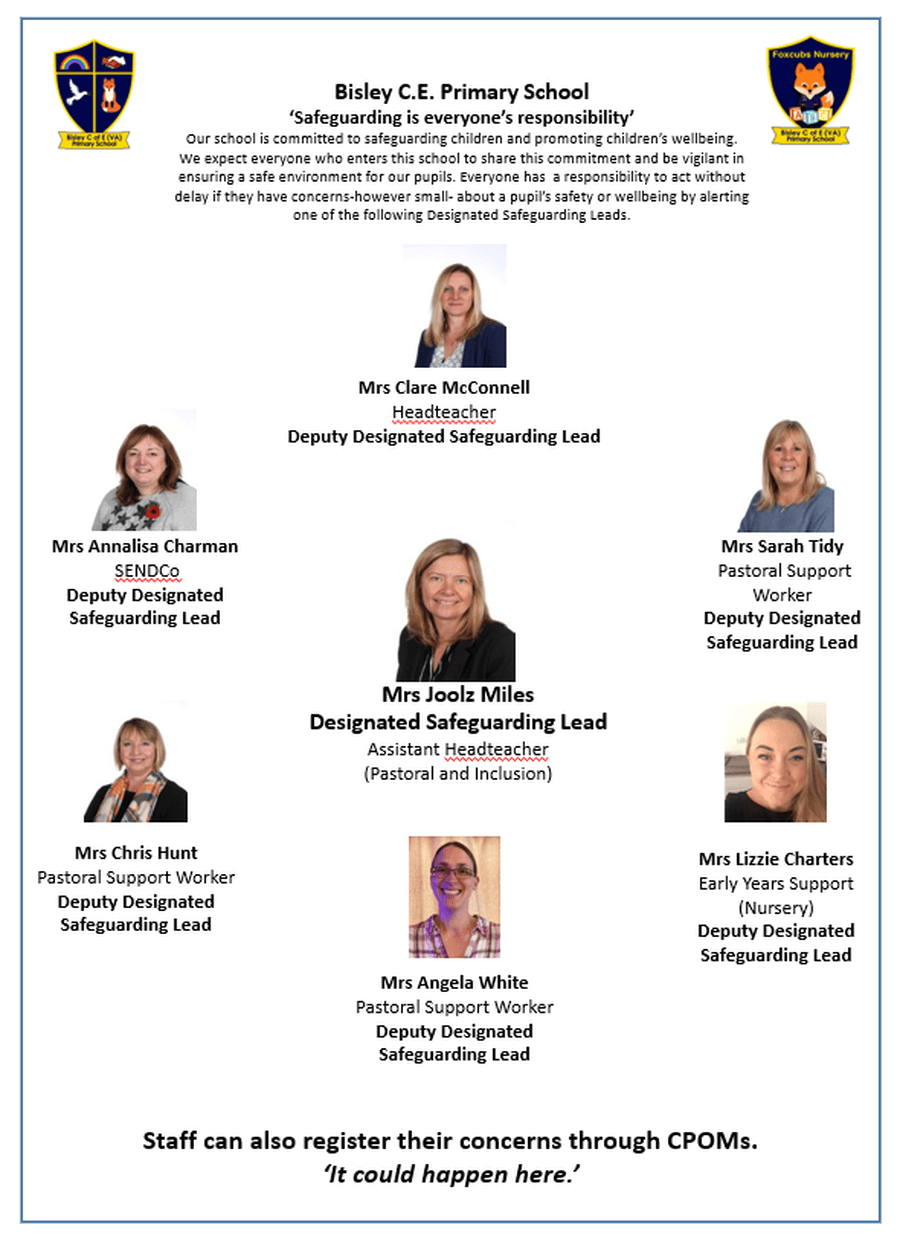 Contact Children's Services
If you are concerned about the safety of a child or young person you can contact the Surrey Children's Single Point of Access (SPA).
The SPA is based at Guildford Pavilion and acts as the front door to children's services in Surrey.
The SPA provides residents and people who work with children in Surrey with direct information, advice and guidance about where and how to find the appropriate support for children and families.
Availability: 9am to 5pm, Monday to Friday
Phone: 0300 470 9100
Out of hours phone: 01483 517898 to speak to our emergency duty team.
Email: emails are dealt with during normal office hours

For concerns for a child or young person: csmash@surreycc.gov.uk
For concerns for an adult: ascmash@surreycc.gov.uk

Fax number: 01483 519862