Growth Mindset
At Bisley, we have introduced the Thinkosaurus family to support us in understanding the importance of having a Growth Mindset.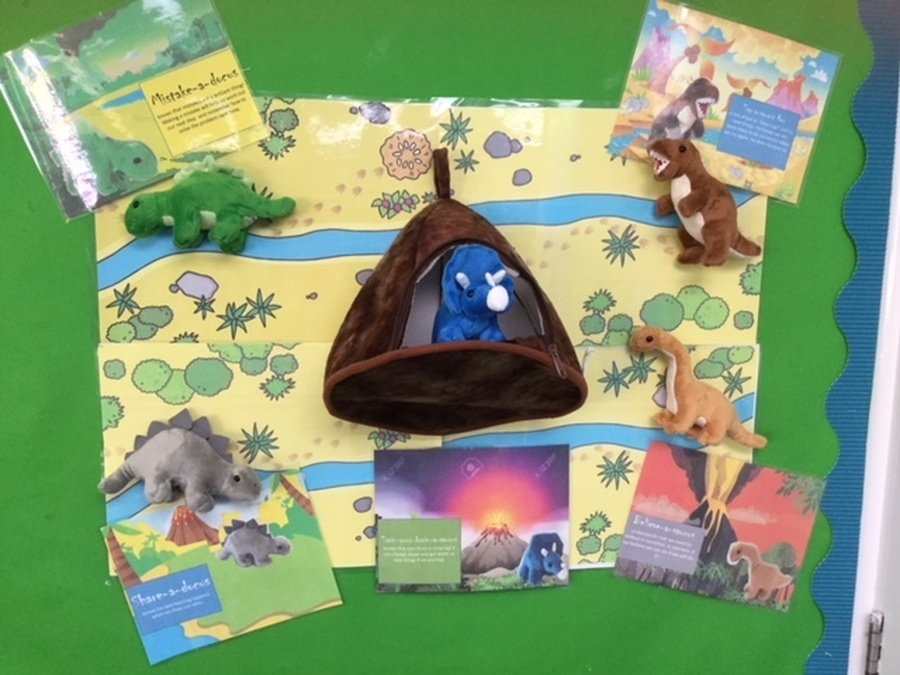 The Thinkosaurus family:
Can you share with your family how you can be or have been one of our dinosaurs?
Try-a-saurus Rex- is not afraid to "have a go" and try new things. He knows we are more likely to be successful when we try again- he does not give up.
Train-your-brain-a-saurus-knows that your brain is amazing! It can change shape and get better at new things if we practise.
Mistake-a-docus-knows that mistakes are a brilliant thing! Making a mistake will help us work out our next step and remember how to solve the problem next time.
Believe-a-saurus-understands that we need to believe in ourselves as learners. If we believe we can do it we will do it!
Share-a-docus-knows the best learning happens when we share our ideas