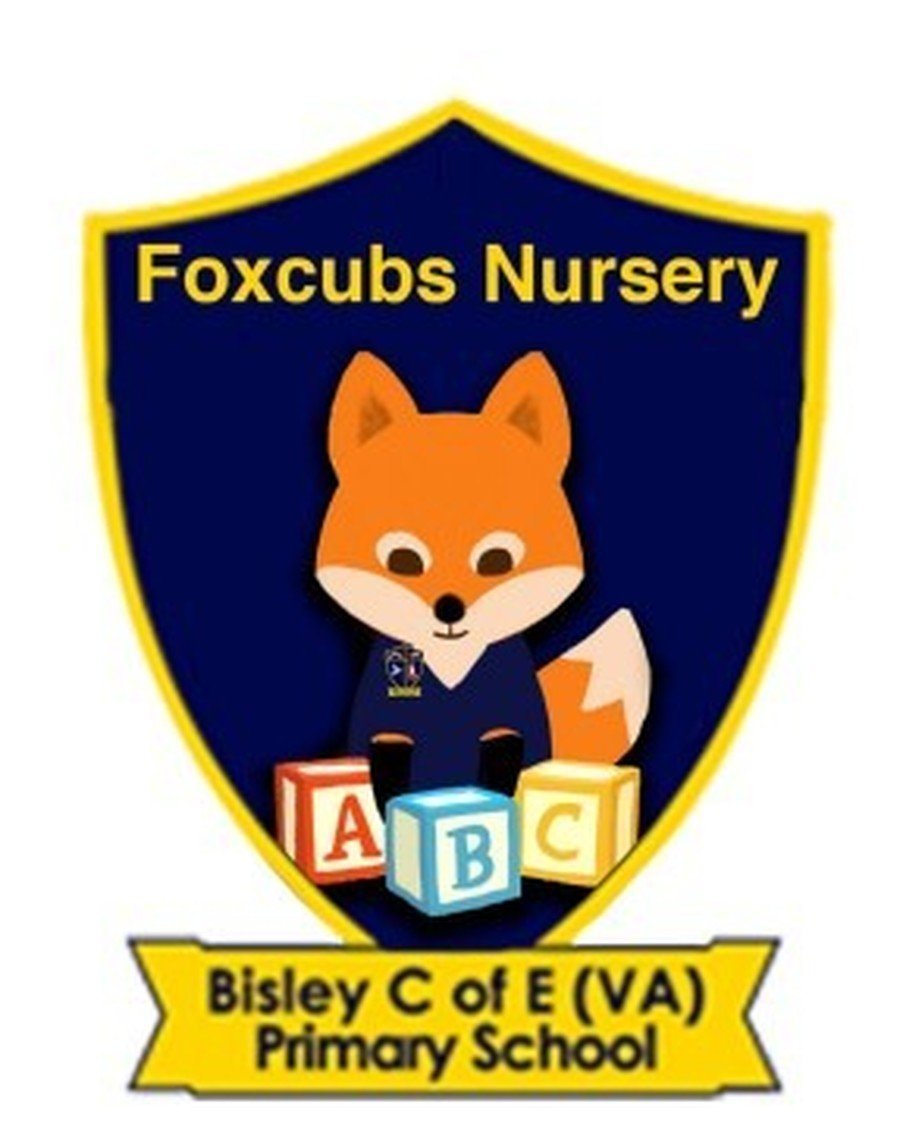 Foxcubs Nursery at Bisley C of E Primary School
The nursery is currently full.
We are also currently full for September 2020 and we are now operating a waiting list.
If you would like to be put on the waiting list for the academic year 2020-2021 please fill in the application form on the left and send to nursery@bisley.surrey.sch.uk
Please look to the left hand side of this page for the 2020-2021 application form, T & Cs and admission policy.
Due to Covid-19 we cannot currently conduct parent tours we have therefore created virtual tours which you can watch at your own convenience.
Please click HERE to watch a tour of the nursery.
Please click HERE to watch a tour of the nursery garden.
Who is our nursery for?
The nursery is open to 2, 3 and 4 year olds. We accept a range of funding options including FEET (15 free hours for 2 year olds), FEE (15 free hours for 3 & 4 year olds) and Extended FEE (30 free hours for 3 & 4 year olds).
We have three packages on offer:
30 hours - Monday - Friday 9am - 3pm

15 hours - Monday and Tuesday 9am - 3pm and Wednesday morning 9am - 12noon

15 hours - Wednesday 12noon - 3pm and Thursday and Friday 9am - 3pm
As we are a school nursery children start in September and if we have spaces left we offer a January and April intake.

We offer breakfast (7.30am - 9am) and after nursery care (3pm-6pm). The wrap around care must be booked and paid for in advance.
Payments
School dinners and nursery voluntary subs:
School dinners and annual voluntary nursery subs (£15 - part time & £20 full time) are paid via Scopay.
You will be given a code which will link Scopay to your child. If you have another sibling/family member using Scopay then it will link accounts for ease.
You cannot use Tax-Free Childcare or Childcare vouchers to pay for school dinners or voluntary subs.
If you have any issue with your Scopay account or need the code sending to you again please contact Mrs Cook directly in the school office info@bisley.surrey.sch.uk
Nursery hours and wrap around care:
You will receive an invoice the end of the previous term. You can choose to pay in one lump sum or 3 x monthly instalments.
You are welcome to pay via BACS, Tax - Free Childcare or Childcare Vouchers.
If you have any concerns or issues with paying for the nursery hours or wrap around care please contact Miss Cook or Mrs Fisher directly foxcubsnursery@bisley.surrey.sch.uk