What is it like to be a pupil at Bisley?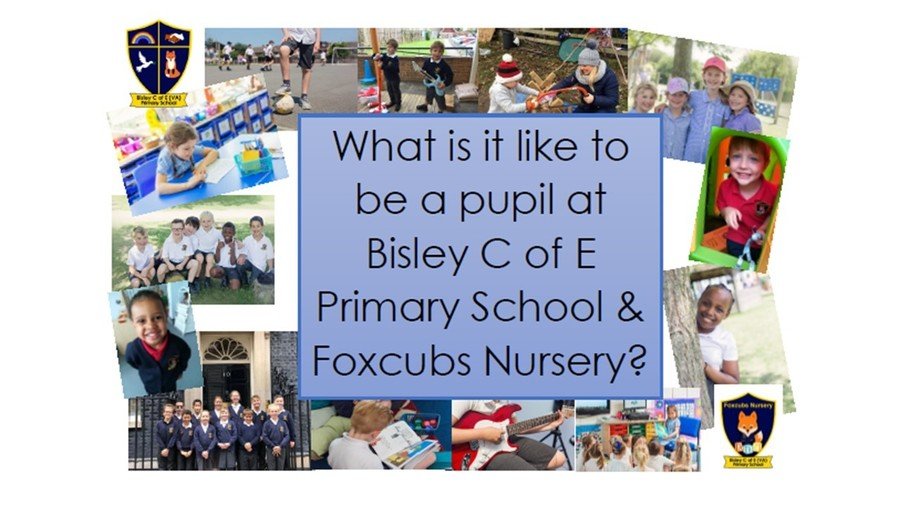 What our parents say about their children's experience...
(Parent comments taken from Parent Survey December 2019)
My children have greatly benefited from the opportunities provided and the boys in particular love the outdoor learning elements..

The options for clubs is brilliant.

I love the fact my son, who is in reception, has a male teacher as a lot of children in today's society are missing male influences in their lives, so it pleases me to see more and more male teachers.

I have two daughters who are extremely happy at Bisley. Knowing the insane pressure schools and their staff are under we could not be happier.

A really kind and caring community and the teachers are keen to listen to queries and concerns.

My son goes happily into school each day and looks forward to his learning

Our child is happy at the school so we are happy.

Our son's happiness is of absolute importance and Bisley school has ensured this.

We're so happy to have become part of the Bisley family. Our little one comes home happy every day.

I love all the extra and exciting activities and experiences that are offered.

The staff are all so passionate and also very friendly and approachable.

The Learning Beyond the Classroom sessions are fantastic for the personal development of the children and encouraging them to be the best they can be, not just in the classroom. The choice of activities is very impressive!

My daughters are loving forest school and learning beyond the classroom - great assets to the school

I'm really happy with the school's ethos of developing the whole child rather than focusing on academic results only. I feel that my children are receiving a holistic education and are very happy at school. Thank you to all staff who contribute

.

Thanks to the carefully structured transition our daughter has settled so well into the nursery. We are already seeing the progress in her learning and her confidence to talk about the exciting things she has done.

There is a real sense of community at the school and as a new family we feel very welcome.

My daughter wasn't happy with a subject so I informed the teachers and they were very prompt getting back to me. Mrs McConnell went out of her way to inform me what changes they made to make my daughter's experience of the subject a lot more enjoyable. Thank you!!